Death Stranding (CGI)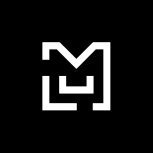 Fan Art inspirowany grą Death Stranding.
Death stranding fan art made with 3ds max and Corona renderer 4.0 + HDRI Ever since I saw the first game trailer, I was thinking of preparing a 3D scene in the atmosphere of the Hideo Kojima game. I am also planning to prepare a model with the baked light on the sketchfab.
Credit
https://www.behance.net/gallery/83483321/Death-Stranding-(CGI)
Copyright
© Marcin Lubecki
10
---
Photo Information for Death Stranding (CGI)